Welcome to The Wild Rose Antique Collectors Society
Our club was founded in 1974 by individuals who shared a passion for collecting and researching antique and collectible objects from various periods in Edmonton and abroad.
This site provides information on our club operation and a brief history of the past activities, its upcoming events and most importantly, membership opportunities.
---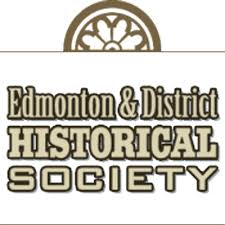 July 2 – 8, 2018
The Edmonton and District Historical Society
proudly presents the annual Historic Festival
& Doors Open Edmonton.
The 2O18 Historic Festiva[ & Doors Open Edmonton is focused on
the history of the many cultures found in the Edmonton area and
the heritage events that have enriched our community. Visitors can
enjoy a variety of events, such as cetebrating community
milestones; exploring museums, archives and historic sites; and
participating in bus or watking tours of gardens, natura[ areas,
cemeteries and neighbou rhoods
Special Launch Monday, July 2, 2018 from
2:OOpm – 4:OO pm at the Hightands Gotf
Schedule
http://www.historicedmonton.ca/
---
Come To A Great Collectors Meeting!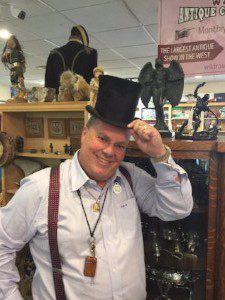 I have been a member of the Wild Rose Antique Collectors Club for the past five years.  If you are a collector and would like to discuss and share all types of collectible treasures, please come out and visit our Society.
Clinton Beck – President
---
2019 Show Dates April 13 & 14th!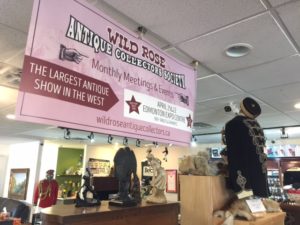 This new sign is on Display at Beck Antiques & Jewellery.  They will soon be hanging in all the Antique Shops in Edmonton.  If you see the sign make sure to thank the store owners for supporting our society.
The signs will be up all year long and we only need to change the show date section each year.  This will be great for promoting our society.  COMING SOON
---
Everyone Is Welcome To Our Monthly Meeting
We meet on the 4th Monday of Each Month.
We meet at the Delwood Community Hall (the little hall next to the school and outdoor ice rink) located at 7515 Delwood Rd, Edmonton, Alberta.  We have prizes, a fun auction, snacks and amazing antique collecting stories and guest speakers.

The meeting starts at 7:30pm.  If you are interested in collecting, picking, antiquing or just a beginner, this is a great place to visit.
---
Special News Bulletin:
Table Booking Package 2018 Show
Wild Rose Antique Club Membership application 2018-2019
Bernie Haber, Show Director
showdirector@wildroseantiquecollectors.ca
Phone Number: 780-479-1234